Prevádzka tejto webstránky je pozastavená.

Ak ste jej majiteľom, neuhradenú pohľadávku nájdete na www.setup.sk v menu Financie -> Neuhradené.
Po úhrade bude prevádzka obnovená.

V prípade akýchkoľvek otázok nás neváhajte kontaktovať
na webhouse@webhouse.sk alebo hotline 0910 96 96 01.

WebHouse, s.r.o.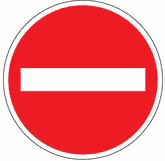 This website has been suspended.

If you are owner, you can find unpaid invoice in www.setup.sk, menu Finance -> Unpaid.
The website will be restored after the payment.

In case of any questions, feel free to contact us
at webhouse@webhouse.sk or hotline +421.910 969 601.

WebHouse, s.r.o.